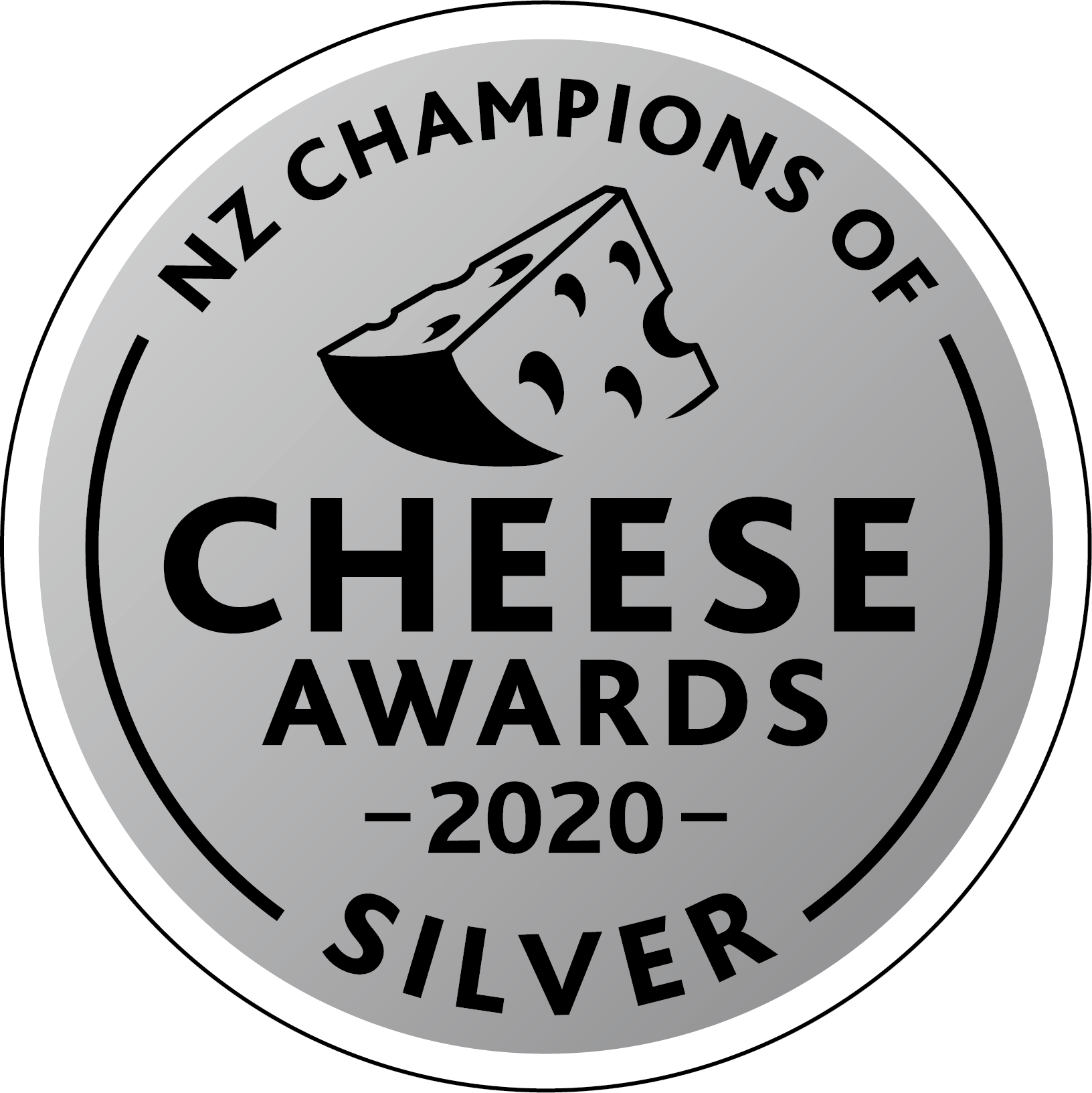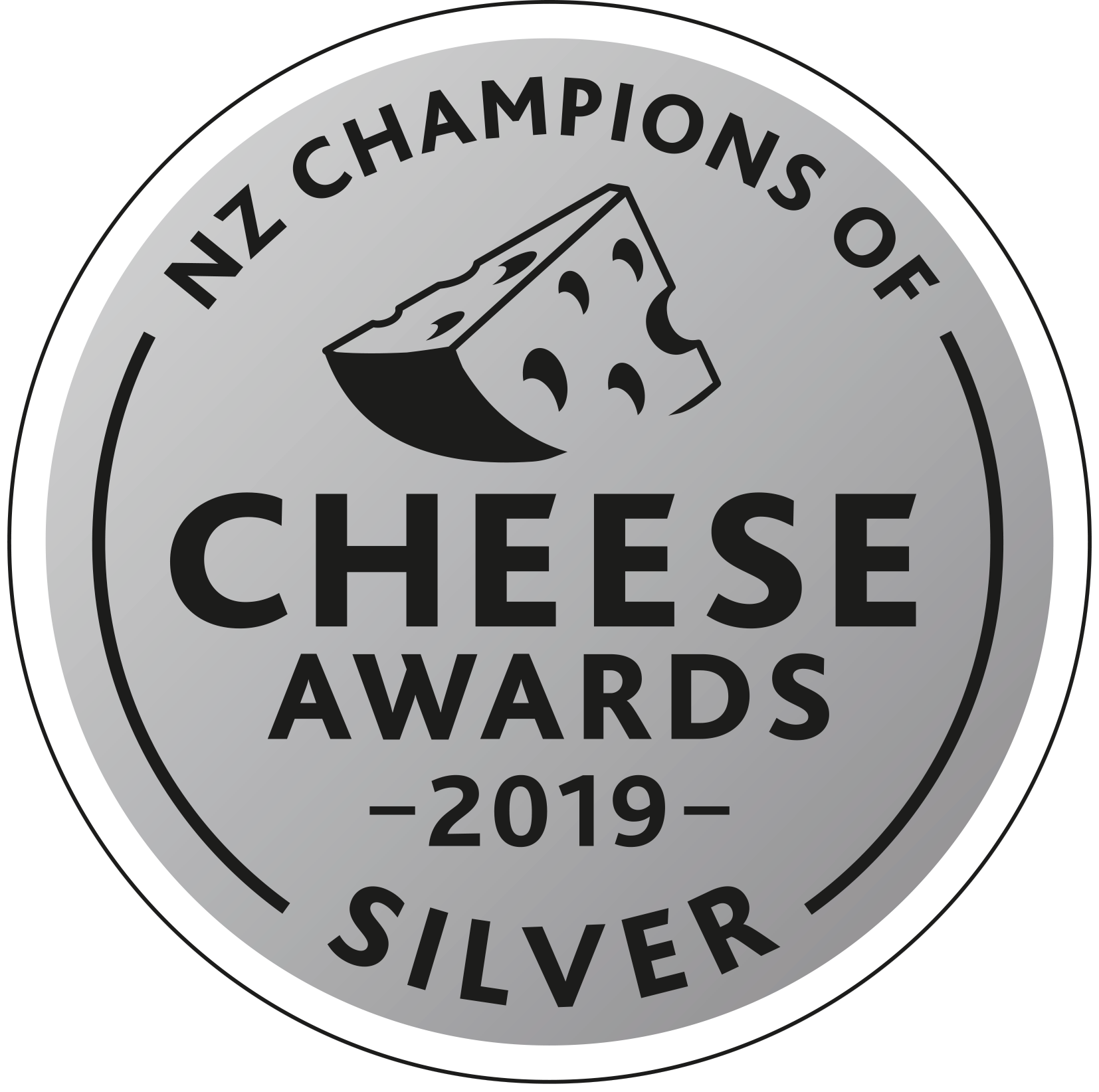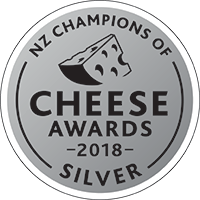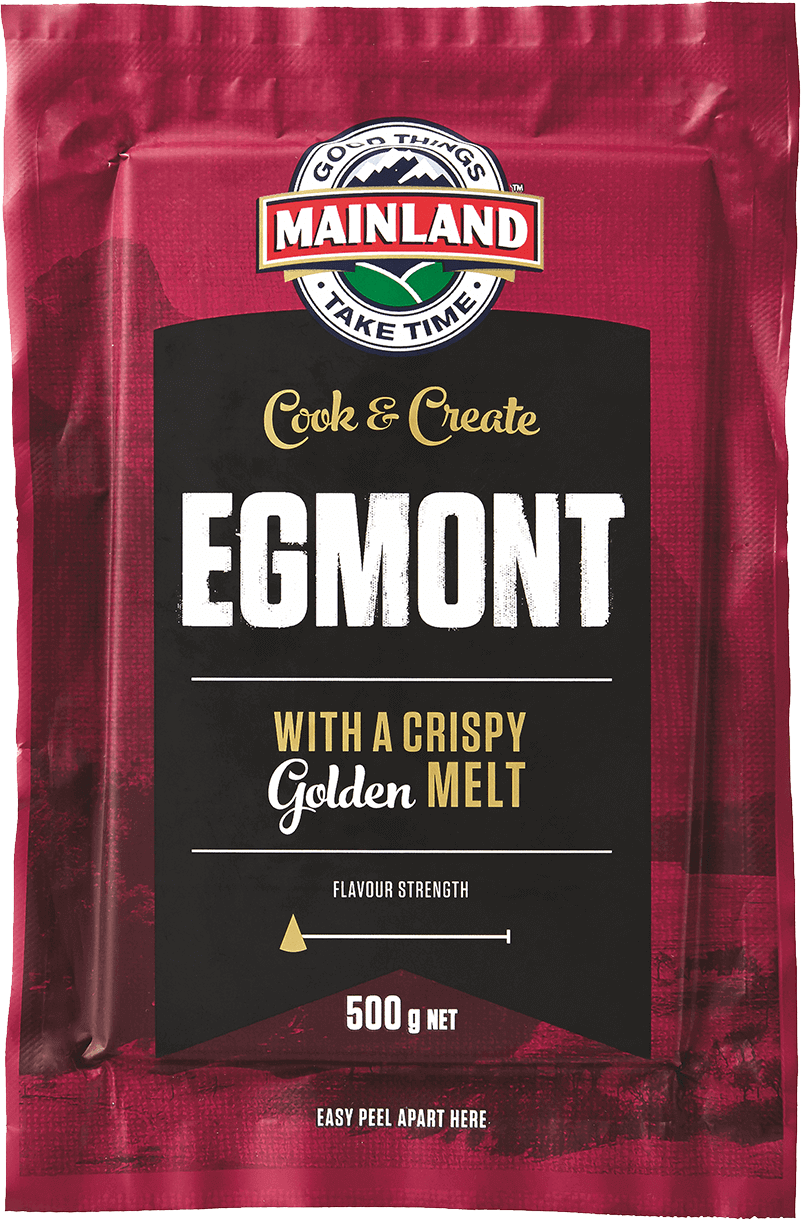 Crisp golden melt
Perfect for cooking and baking
Nutty, slightly sweet taste
Natural, no additives
Nutritional Information
PER 100G
Energy
1670kJ
Protein
24.4g
Fat, Total
33.2g
-Saturated
19.9g
Carbohydrate
Less than 1g
-Sugars
Less than 1g
Sodium
708mg
Calcium
800mg
Cook & Create Egmont
Our Mainland Egmont Cheese blocks are for those who like to enjoy a slice of foodie heaven. With its nutty, slightly sweet flavour and melting qualities, it's a splendid cheese for all your baking and cooking needs.

---
Tasting notes
A smooth cheddar style cheese with a nutty flavour.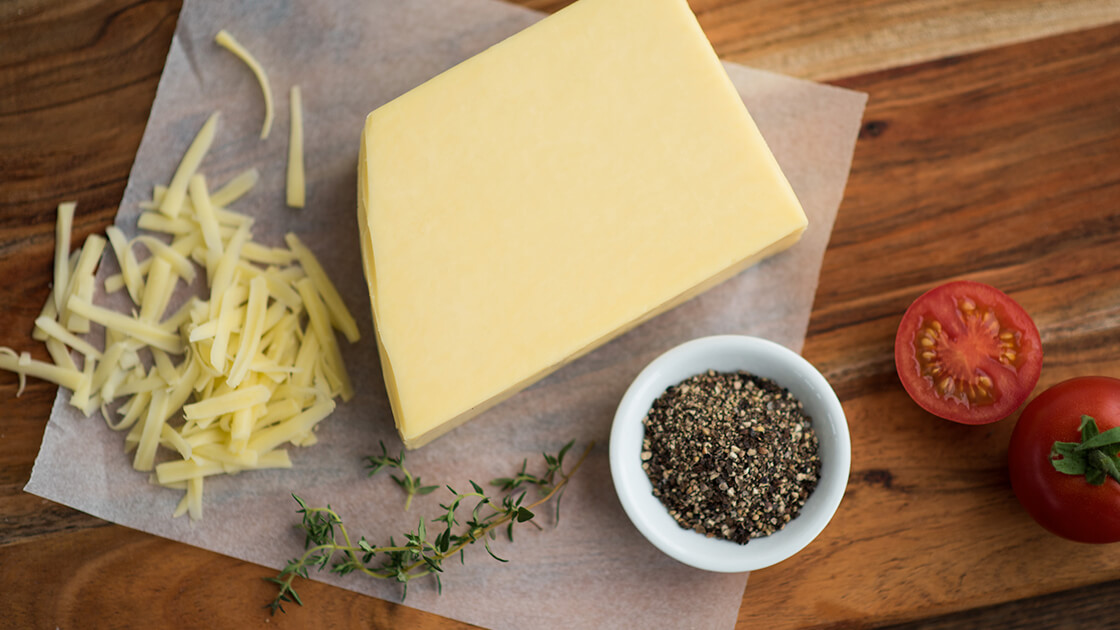 Making the Most of Mainland Egmont
Our uniquely crafted Mainland Egmont Cheese block is a very malleable cheese that blends well with other flavours - think a Croque Monsieur toasted sandwich. Its creamy smooth hue makes it a cheese that can add some colour to a dish. This cheese has excellent melting qualities, so use it when you're preparing a cauliflower cheese recipe or macaroni cheese. It's also great for any baking that requires cheese as a topping or ingredient, adding richness to the recipe. To get the most from your block remember to store it wrapped (not too tight) in a cool fridge. Available in 250g and 500g blocks.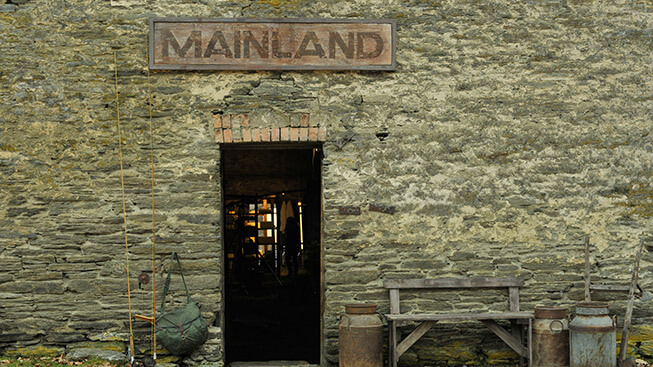 How Egmont Cheese is crafted
Following a similar crafting process to cheddar, we add in an additional dairy culture that gives our Egmont Cheese a more nutty and savoury flavour. We use farm fresh milk that's delivered to our cheese factory each day.
Explore something that's...