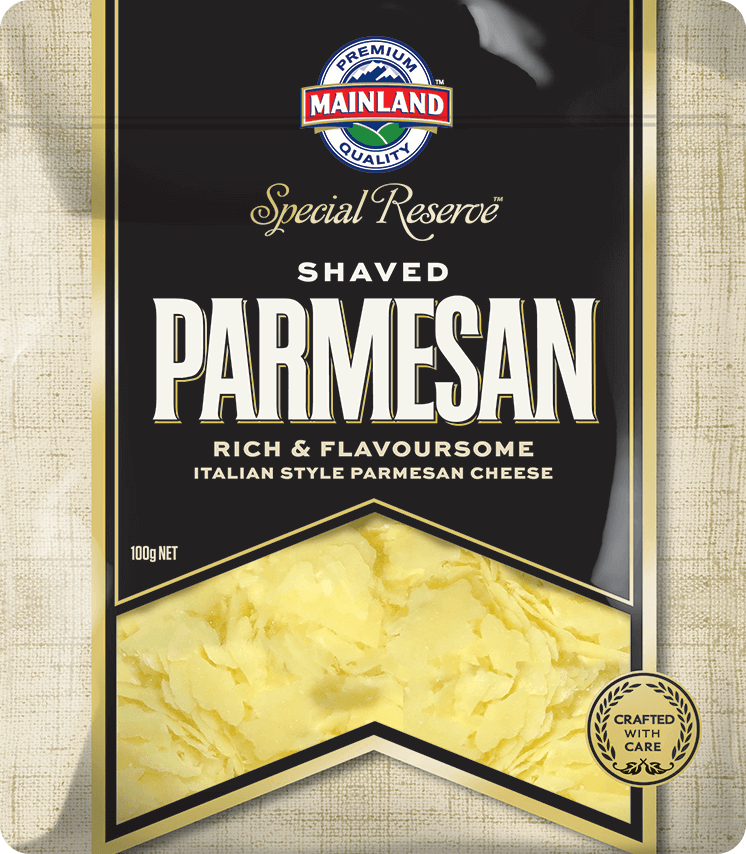 Freshly-shaved
Traditionally sharp
A time-saver
Intense flavour
Nutritional Information
PER 100G
Energy
1560kJ
Protein
33.2g
Fat, Total
26.3g
-Saturated
15.8g
Carbohydrate
Less than 1g
-Sugars
Less than 1g
Sodium
708mg
Calcium
1040mg
Mainland Parmesan Special Reserve Shaved Cheese
Our Mainland Special Reserve Shaved Parmesan Cheese is a flavour packed Italian-style cheese perfectly suited to cooking and creating amazing dishes in your kitchen.
---
Tasting notes
Dry to taste mouthfeel with rich complex pineapple tones that is slightly acidic with a sharp bite to it.
Making the Most of Mainland Parmesan Special Reserve
Mainland Parmesan Special Reserve shaved Cheese is a strong in flavour Italian-style cheese that's perfect for cooking. It has already been freshly shaved for convenience so once added to any dish the rich flavour of the cheese will be quickly absorbed and released throughout the recipe. Think layered atop a piping hot Chicken Parmigiana or left to melt over green beans or asparagus. Available in a 100g bag.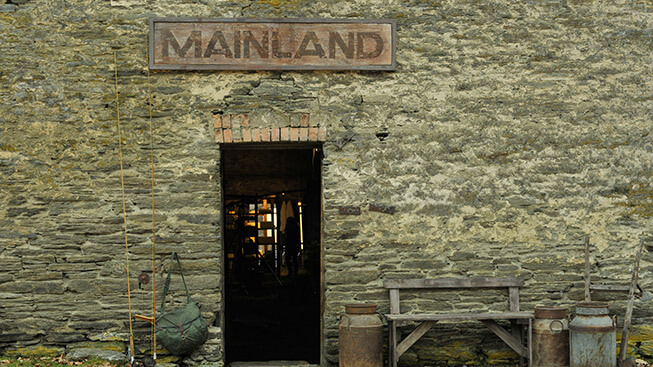 How Parmesan is crafted
The pleasant sharp flavour and dense texture of Mainland Parmesan Cheese is achieved when it's cooked, pressed and carefully matured. It takes 17 litres of milk to create just one kilogram of our Mainland Parmesan.
Explore something that's...